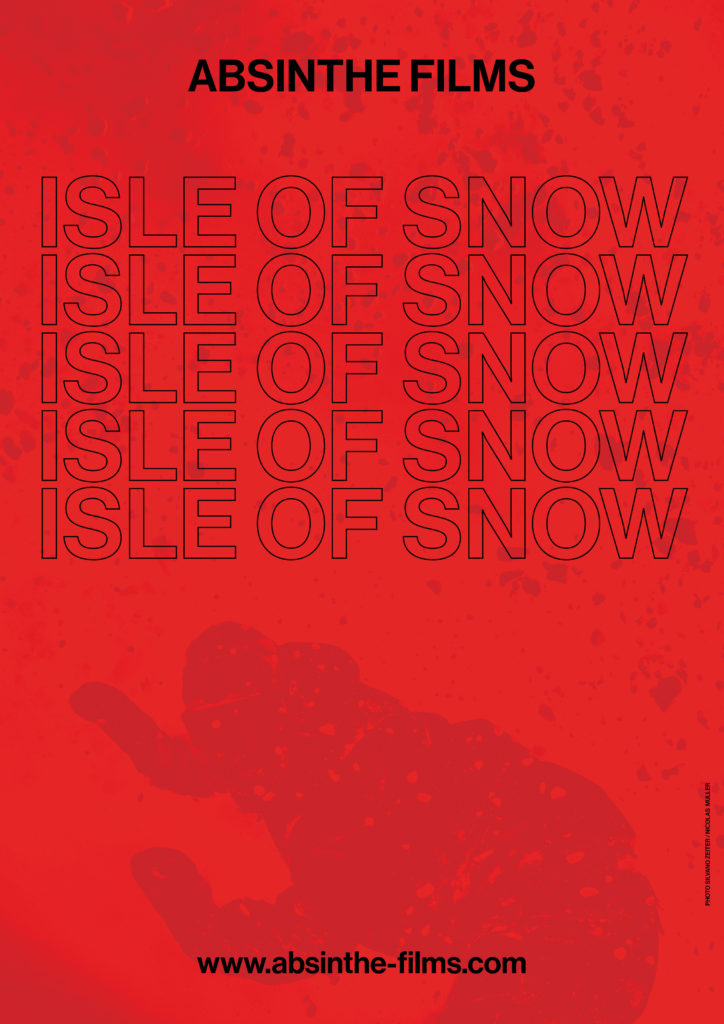 Absinthe Films is proud to announce their 20th Snowboard movie production premiering this fall worldwide.
The latest flick is called "Isle of Snow" and is brought to you by Justin Hostynek, creative mastermind Shane Charlebois and crew. The movie premieres in cities across Europe soon to kick off the winter season.
An exclusive cast of riders appears in this year's movie, among them Absinthe veterans Nicolas Müller from Switzerland and Wolle Nyvelt from Austria. They are joined by US riders Dylan Alito, Matt Wainhouse, Demetri Bales, Aspen Weaver, Hans Mindnich, Blair Habenicht, Judd Henkes and Brandon Cocard. The Canadian squad – led by legend David Carrier-Porcheron "DCP" – are Frank Bourgeois, Chris Rasman and Mark Tremblay. And last but not least the Swiss crew around Severin Van der Meer, Leo Eigensatz and Carlos Gerber complete the riders roster in "Isle of Snow".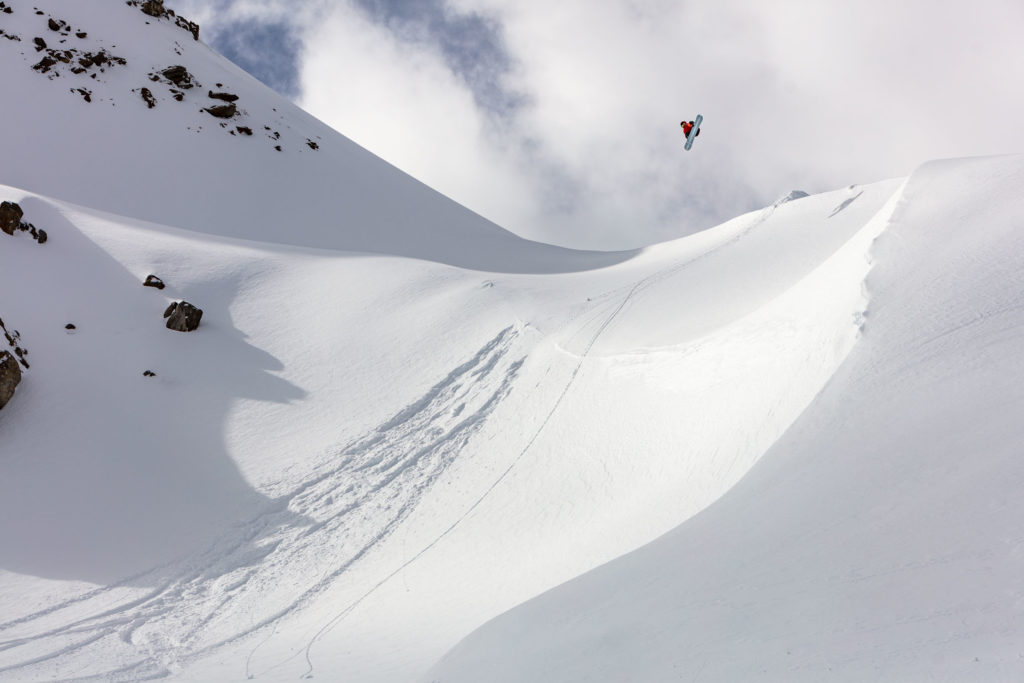 The movie was filmed primarily in the USA, Canada, Japan, Switzerland and Austria past season. Absinthe's Justin Hostynek says this about "Isle of Snow": "Where is your happy place?" Absinthe is known for capturing outstanding freeriding and the pure joy of backcountry riding. All this paired with urban snowboarding, which showcases the creative riding of some of the best jibbers make Absinthe's movies worthwhile to watch year after year.
True to Absinthe films tradition also "Isle of Snow" will celebrate its world premiere in Zurich, before hitting cities all across Europe to gather snowboard enthusiasts and fans. Join the protagonists of the movie at a stop near you.
Dates "Isle of Snow" European Movie Tour:
September 18th, 2019: Zurich, SUI, Kaufleuten
September 19th, 2019: Munich, GER, Korner Bar
September 20th, 2019: Innsbruck, AUT, Leo Kino
September 21st, 2019: Budapest, HUN, 7kert – Hétkert
September 23rd, 2019: Berlin, GER, Cassiopeia
September 24th, 2019: Hamburg, GER, Abaton Kino
September 25th, 2019: Amsterdam, NED, Rialto Cinema
Additional screenings:
October 4th – 5th, 2019: Warsaw, POL
October 17th, 2019: Bern, SUI, Cinema Bubenberg
October 19th, 2019: Katowice, POL
October 25th, 2019: Poznan, POL
October 26th, 2019: Lublin, POL
November 8th – 10th, 2019: Champéry, SUI, Film Festival/Palladium
November 19th, 2019: Lausanne, SUI, Cinema Bellevaux
November 28th, 2019: Vevey, SUI
November 30th, 2019: Laax, SUI, Riders Hotel
December 6th – 8th, 2019: Hospental, Freeride Hotel
Thanks to European tour supporters Blue Tomato, Laax and doodah. As well as O'Neill for making the Amsterdam stop possible. In case you don't make it to any of the premieres, stay tuned until December 3rd when the movie will be available on all digital platforms.
For more information about all stops please visit: https://absinthe-films.com/pages/filmtour
Facebook: https://www.facebook.com/absinthefilms/