April 29th is Jake Burton's birthday and whilst Jake is sadly no longer with us, his legacy lives on. Burton have decide that to celebrate his legacy and today unveiled this limited edition gift set, which was created in collaboration with many of Jake's closest friends and family, the gift set features one-of-a-kind items with a special connection to Jake, including a Shinola Duck Watch custom-detailed in Jake's honor, a replica of Burton's first production board and a hardbound coffee table book with an eclectic mix of images and stories gathered from family, friends and world-class photographers. This commemorative gift set is available globally for the first time on April 29th in celebration of Jake's birthday at Burton.com, Shinola.com, and select Burton and Shinola stores.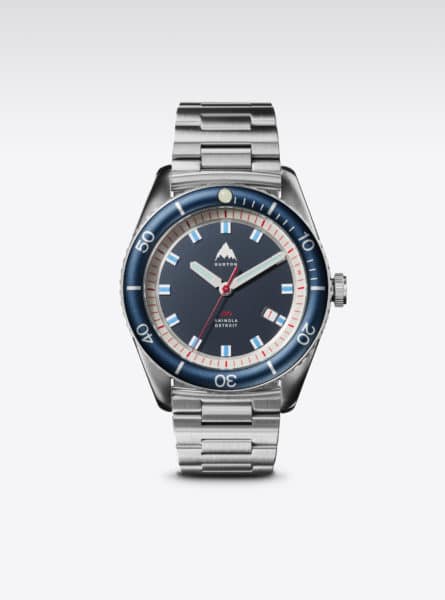 "After losing Jake to reoccurring cancer over a year ago, a small group of family and friends poured their hearts into creating this gift set as a tribute to my husband," said Donna Carpenter, owner of Burton. "It all started with my youngest son Timi talking to Shinola founder and Jake's close friend, Tom Kartsotis, about dedicating a Shinola Great Americans Series watch to Jake. The vision for the project grew exponentially from there. We were all deep in the grieving process, so working on this together was cathartic and helped us stay close to Jake. The end result is a true reflection of Jake's passion, creative spirit and pure love of life."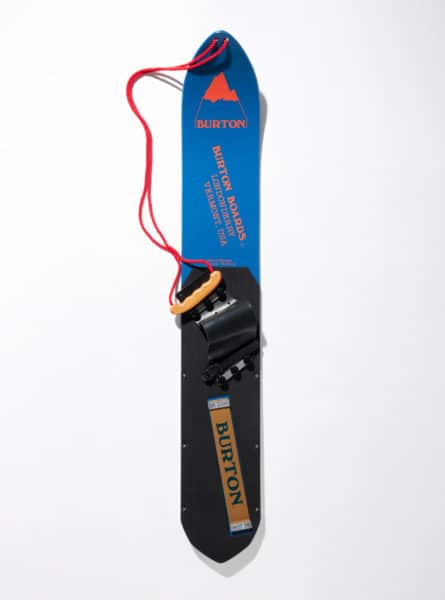 Every item in the gift set honors Jake's passion for product innovation and obsession for details. The centerpiece of the gift set is the Shinola x Burton JBC Duck Watch. Crafted from stainless steel and extra thick sapphire crystal, the watch is adventure-proof and the perfect tribute to Jake who spent his time wisely on what he loved. Etched onto the back of the watch is an image of Jake riding the Burton Backhill, the first production snowboard that Jake released and also nicknamed the BB1. For snowboard history fans, the gift set also includes a replica of the first Burton Backhill snowboard that Jake is riding in the image etched on the back of the watch. The gift set also features a premium hardbound coffee table book called 13: The Story of Jake Burton Carpenter that pulls back the curtain on the turns Jake took in his meteoric rise to the top — from the chaos of his youth to his final days on snow standing sideways. Both the book and the watch are packaged in a Leather Cooler Bag that converts into a beverage cooler, inspired by Jake's idea to package snowboard boots in a reusable backpack cooler bag instead of a cardboard box.
Available in very limited quantities at Burton.com, Shinola.com and select Burton and Shinola stores worldwide, the gift set retails for €1200. For more stories behind the Jake Burton Carpenter Shinola Gift Set, visit Burton.com.