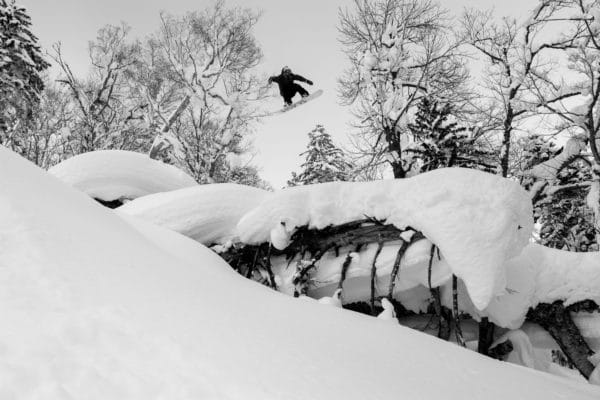 Whoever coined the phrase "Never meet your heroes" obviously hadn't had the pleasure to meet Gigi Rüf, because the softly spoken Austrian, exudes so much charisma and charm, he is exactly the type of guy you would hope he would be. He has accomplished so much in his snowboarding career, from being a major part in the videos we all watch, the covers of the mags we buy and designing the products we ride, there isn't that much left on his snowboarding bucket list. Gigi by his very nature is a perfectionist and whatever he sets his mind to from riding to beekeeping, he makes sure that whatever the task is at hand, it's done right. Now he is the sole owner of his Slash by Gigi company and his strive for perfection has resulted in a brand that is a combination of passion, art and expertise.
Despite all of his successes, Gigi remains humble, approachable and his thirst for snowboarding remains as high as ever.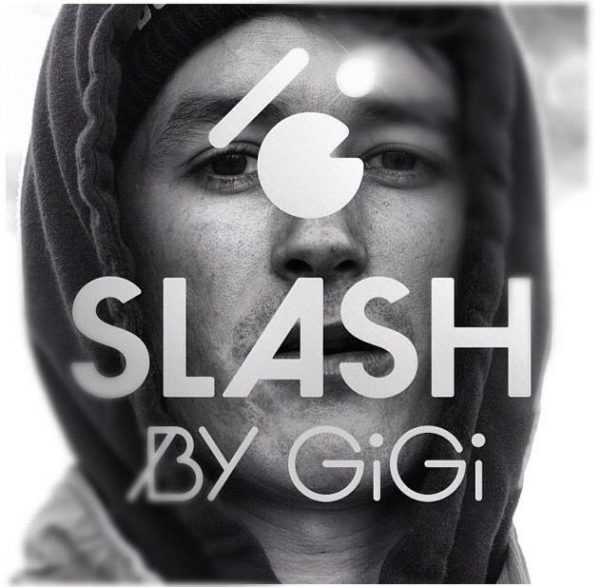 First up, let's get a classic out of the way; should methods be grabbed in front or behind the front foot?
Everyone has their own method to style and tweak out their backside airs. There is no right or wrong – it just looks best when the board is horizontal!
You've filmed some of the most popular video parts with the biggest production companies; do you have a favourite part that you have filmed and if so why?
If there is a favourite it will be always my first video part in Destroyer from the year 2000. Obviously, I'm the most proud for delivering 9191. A full-length Volcom Entertainment feature with a banging original soundtrack for something like eight video parts from just one season. It also has a soundtrack composed by Piers Baron.
Can you tell us about your current film project with the Pirates?
We spent the last two winter seasons filming for Driven. That's my current movie project together with John Jackson, Victor Daviet and Manuel Diaz. Our goal is to finalize it this coming winter. With the season getting cut short last year, we'll shoot for another year to accomplish what we set out for. Basically, we spend one month in one location and that's it. We cut down traveling back and forth and in between I'm able to combine our shooting schedule with taking part on the Freeride World Tour.
Through all that filming you get to ride with the best of the best, which riders are the most interesting and what have they taught you?
I get to hang with all sorts of people from our snow action corner. There's never any drama, it's all about just adapting to different group dynamics. When we were in Snowvalley, Kamchatka I spent five weeks with John Jackson, Manuel Diaz, Grego Campi, Mone Monsberger, Pirates filmer Flo Eckhardt and also our editor Basti. I learnt a lot from John and Manuel who have many more talents than just snowboarding. Be it playing music like John does or setting up camp on the beach like Manuel, these guys are just good characters to be around.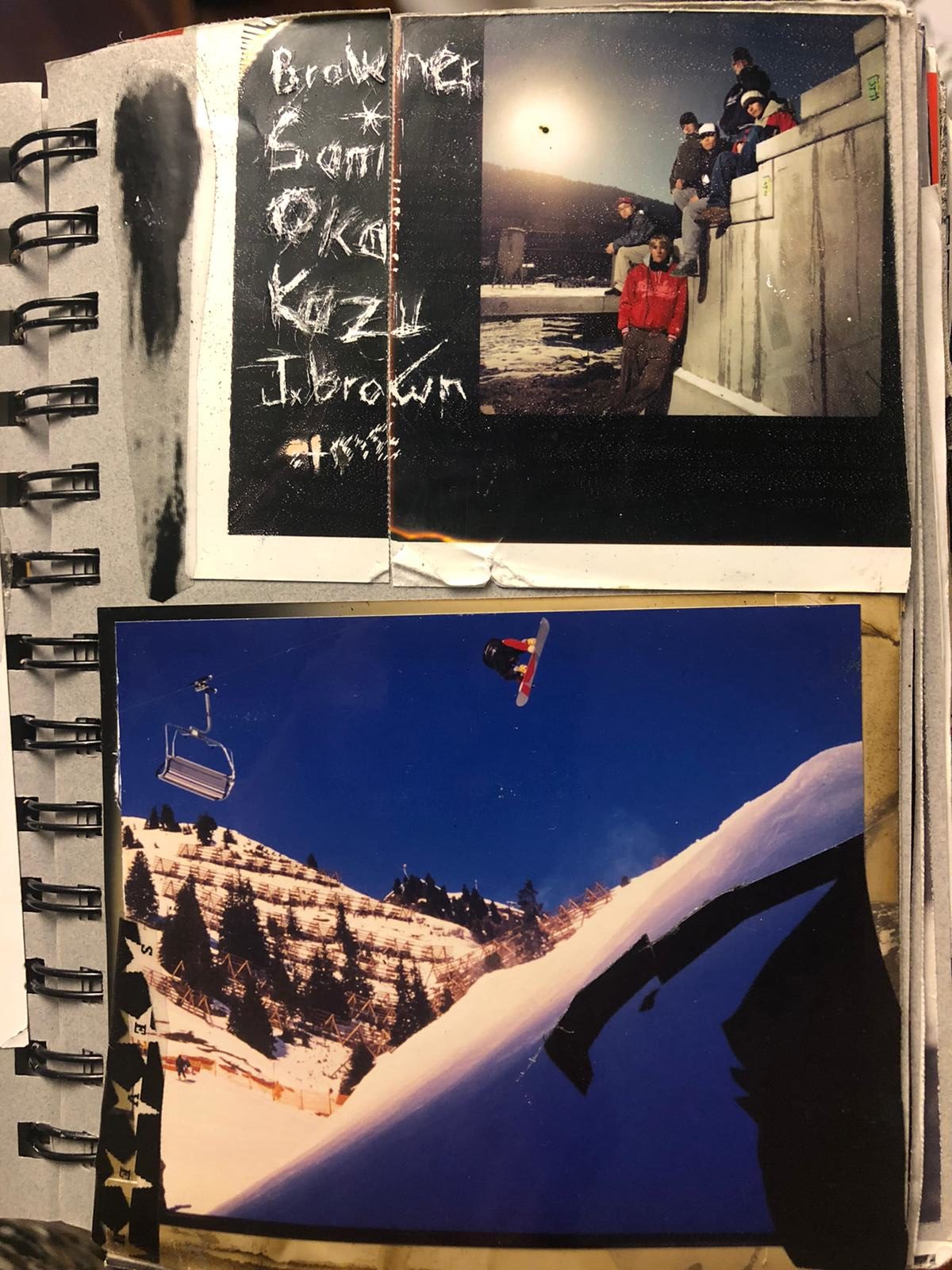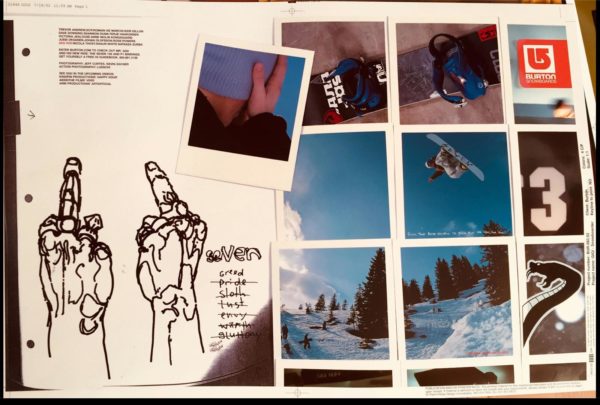 Going back a bit, were you surprised that Nike pulled out of snowboarding the way they did and was that frustrating after developing a boot that everyone was really stoked on?
It was a surprise – or more like having fallen for the bluff in a poker game! Nevertheless, no other company could have made that boot and at the same time kicked our industry in the balls like they did.
After Burton and then Volcom, was there ever talk of you joining Yes Snowboards? It seems like that would have been a good time for you to ride for them?
The Yes-men started their new company when our Un..Inc program halted in 2009 because their contracts weren't renewed. I could have stayed with Burton and was actually deep in talks to launch a new product with Danny Davis, who was also on Uninc for the last two years of it. To stay at Burton or not was a big decision for me; I had to ultimately weigh up the values I had adopted throughout our Uninc era, or what was the Seven Boards I was deeply involved in before.
Transitioning from Burton to Volcom was a smooth one. Not only had I been on Volcom's streetwear team since 1994, but they also offered me a Veeco snowboard movie, which manifested in my film 9191. This was something Burton weren't able to give me. When I had delivered 9191 and executed all parts of the Volcom contract, three years later, I found myself in another dilemma. It wasn't that I'd become a 29-year-old happy father of two! It was that the Volcom snowboard program didn't evolve quite how I was hoping it would. In the last year of my contract I wanted to become more involved in the snowboard program but other snowboard companies started to create, what they called 'pro models' for their team riders, which had the Volcom Stone on the base of the boards. I didn't see it going anywhere and the next thing you know Volcom became a public corporation, heading straight to Wall Street! I had an agent at the time and he knew I wanted to make snowboards, so we started Slash to launch that same year my contract was up.
It was December 2011 when I announced my departure from the Volcom Snowboards project and they seemed only to want to know if I intended to use the Volcom Stone as the base graphic on my new Slash by GiGi boards. The answer was of course no.
This all coincided nicely with Nike picking up snowboarders in the runup to the Olympics. The Nike offer was a good one, but I still rode for two months of the season without an agreement. I delivered an X Games Real Snow silver medal part by Jake Price and in February 2012 I debuted my first Slash Snowboards model during Travis Rice's inaugural Supernatural event, which I also claimed the silver medal in.
It was at this event that I consulted the Volcom team – my long-standing heroes and friends; Iguchi, Parillo, Lynn and Anderson. Leaving Volcom was the toughest decision in my life.
After my second-place finish at the Baldface event I transferred to Nike SB in March and next up was the Never Not movie I got to be a part of.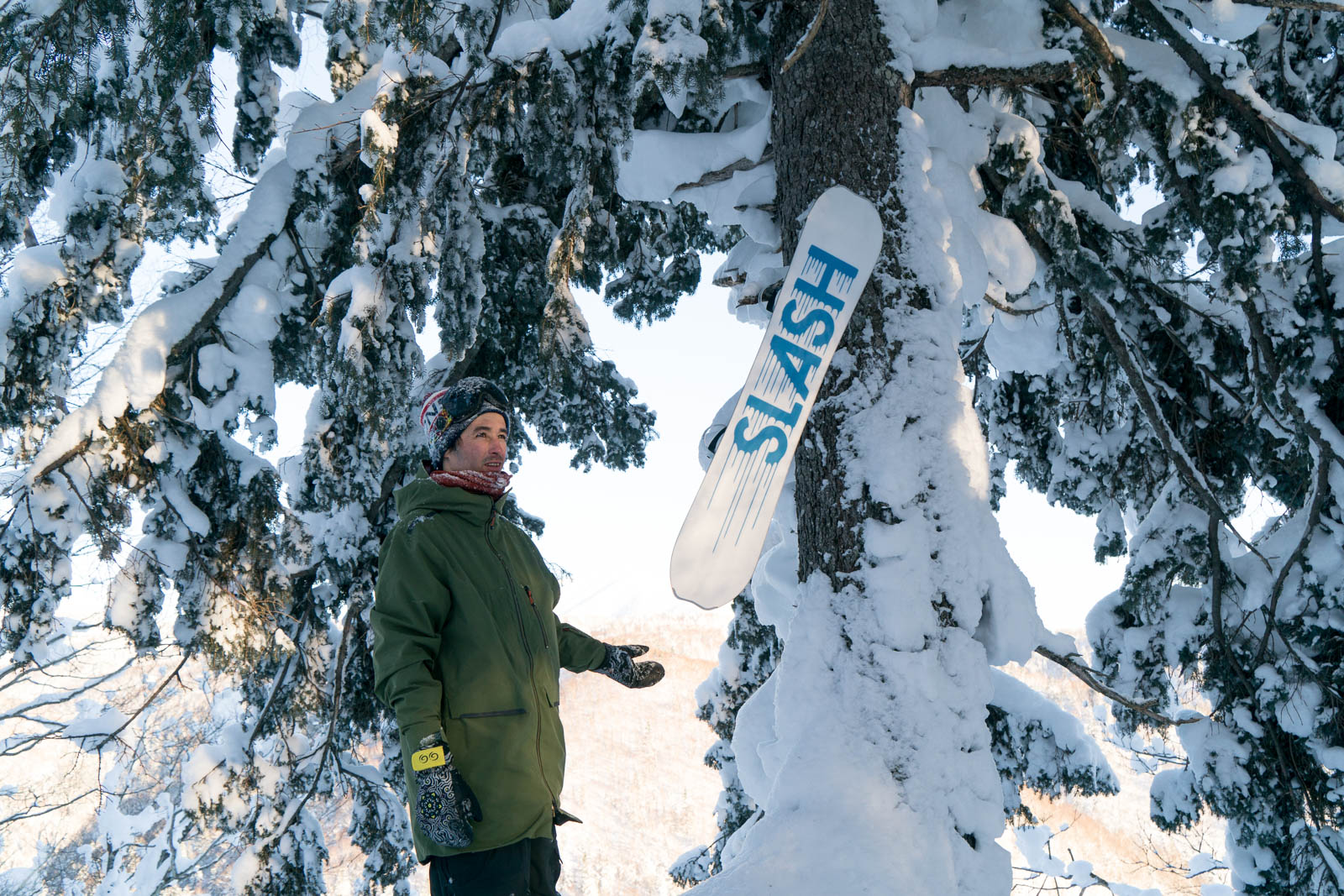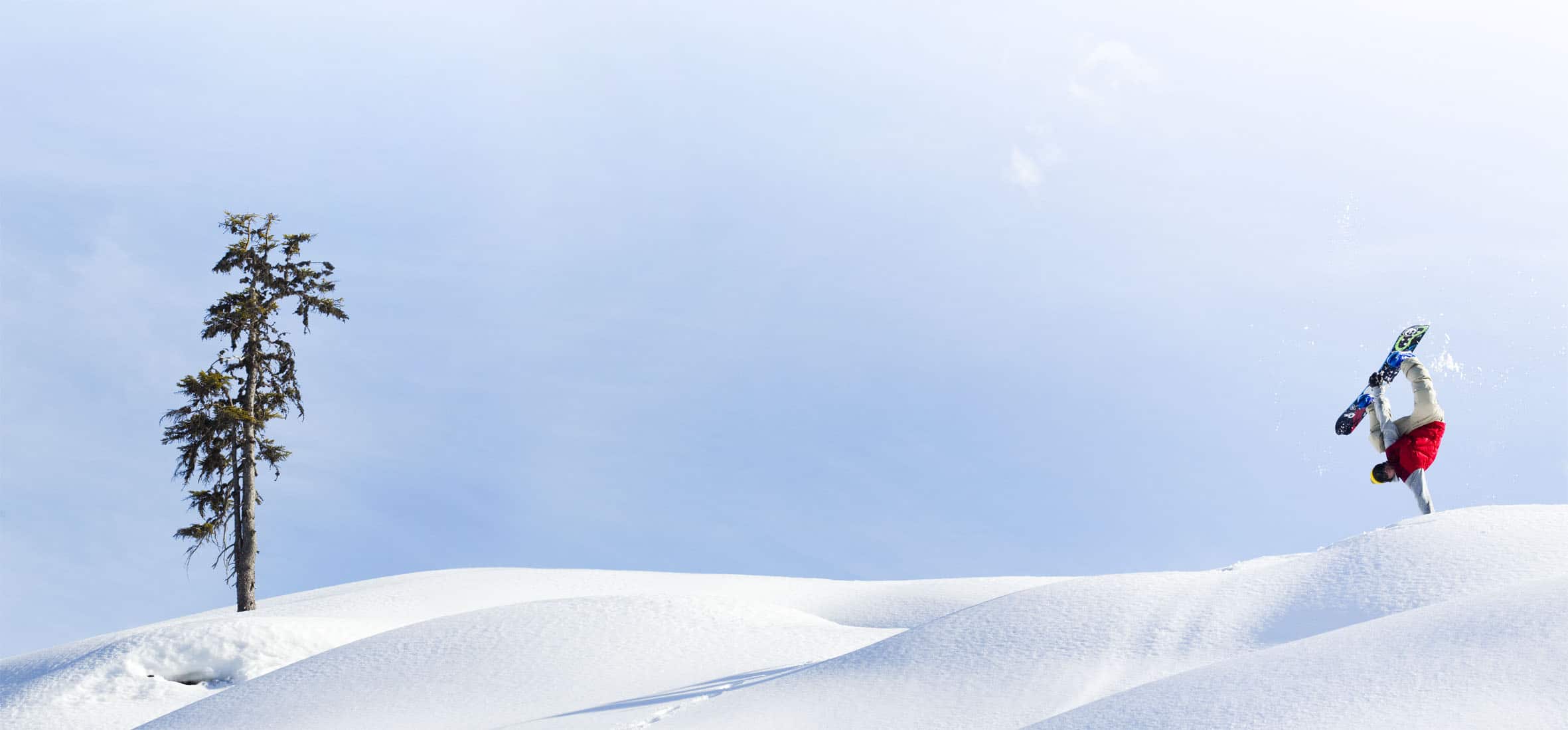 Which brands are you currently riding for?
Dragon Optics, Union Bindings, 686 Outerwear, Mons Royale Merino and TSG Protective Gear are the ones keeping me going professionally these days.
With 686 I was approached after two years of upcycling my old clothing and gear with the help of Artist Lukas Goller, who added his screen-printing skills onto my jackets.
Any news on a boot replacement since leaving the Swoosh?
I've still got some boxes of fresh Lunarendors that I helped create for Nike. I would like to work on developing something in the boots segment again.
You created Slash by Gigi – why was 2012 was the right time to start your own board company and what is the ethos behind Slash?
I wanted to start doing my own thing. The snowboard industry really felt very stale in 2012. It's become a lot fresher since I started Slash – haha! – Even Terje said: "Slash is the best name in the game," c'mon!

Starting your own brand is a lot of work, what are the benefits and negatives of owning your own company?
It allows me to keep my foot in the door of the snowboard industry for as long as I want to feel connected to it. Slash is my present to snowboarders, all of the ideas come from what snowboarding has given to me. Slash gives me a platform to pour all of my creativity, energy, feelings and inspiration into.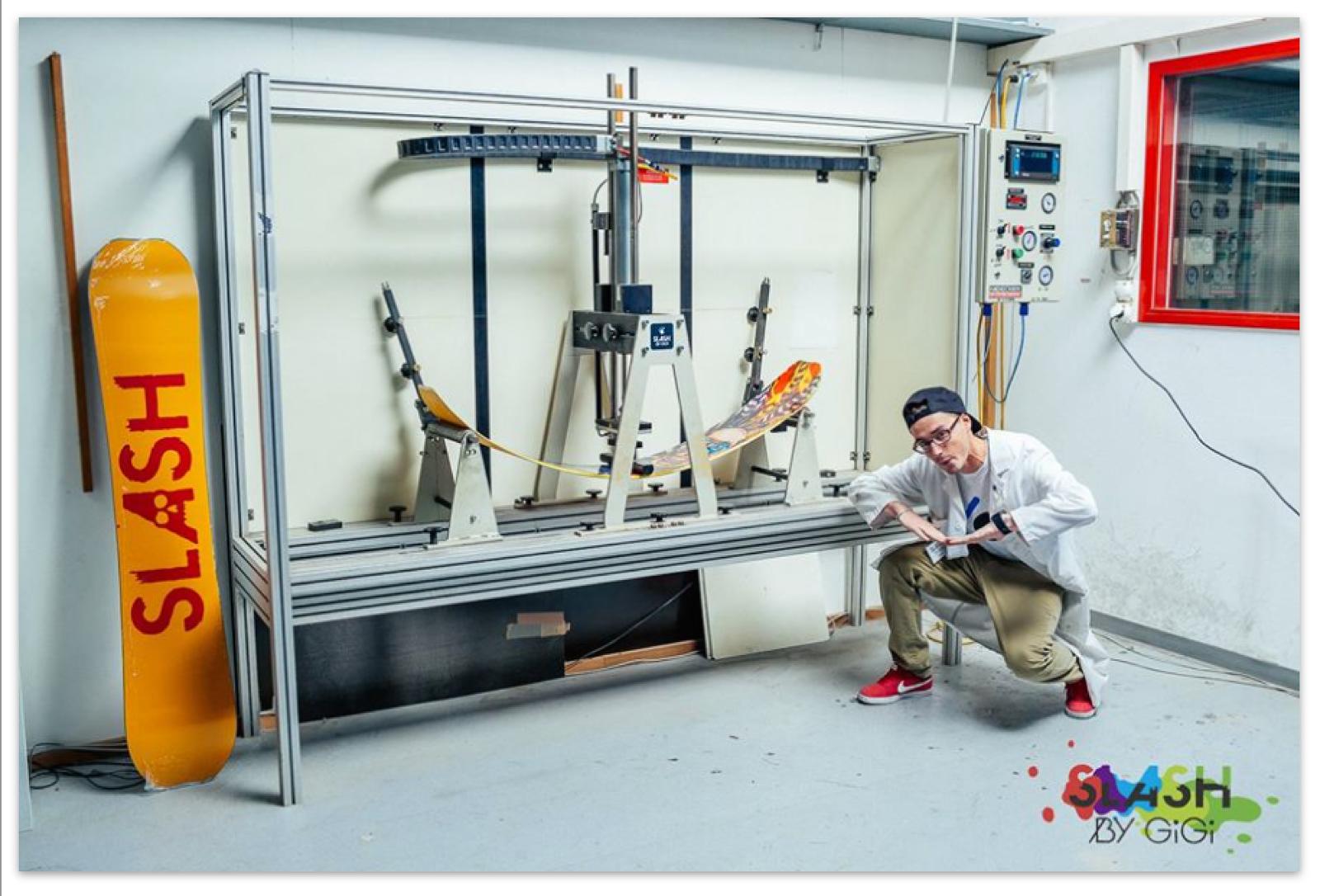 You've designed a lot of pro model items over the years with Dragon, Burton Uninc, Volcom, Nike and Slash – do you have a favourite item you have designed?
The Contact Pro introducing the minidisc for Union Bindings Company.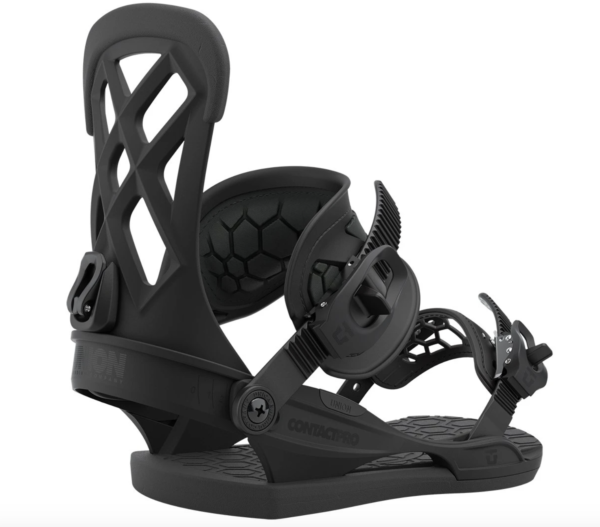 You are now 100% owner of Slash, does that give you less time to ride than before and if so, how are you coping with swapping riding time to office time?
All the work needs to be done by the time winter comes around. It's quite like beekeeping which is my hobby. It all results in graft during the summer months.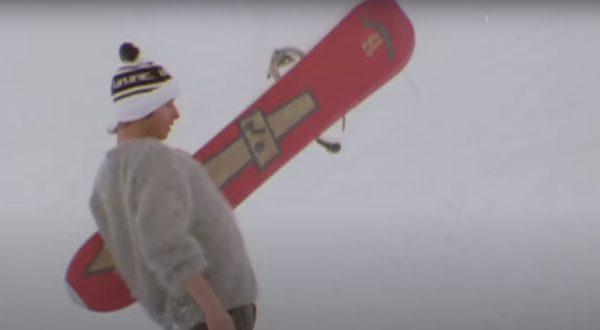 Recently we have seen you ride at several Freeride World Tour events. What was the initial attraction to those events and was riding in them what you expected?
I wanted to break away from the filming crew bubble, which coincided with the technological shift; snowboarding video parts migrating from annually to monthly or even weekly during the winter, which has seen the relevance of a video part dwindle. This urged me to want to see and feel more of what was happening elsewhere, and I don't mind the skiers anymore! I've always had the utmost respect and admiration for the snowboard production industry's craftsmanship and joining the FWT – for me – was about finding a connection to exploring what's possible in pushing snowboarding's boundaries forward. I love the sport and the FWT Live was the natural next progression of that for me.

Index photo by Blotto
You can check out Slash By Gigi on their website here.
Check out Gigi's Instagram here.
Pyramid Mag's Instagram is here.