Age: 20
Home Mountain: Boulder Colorado
Sponsors: Rockstar Energy, Bose, Oakley, Ethika, Burton Snowboards
You won gold in both Slopestyle and Pipe at the 2016 Youth Olympic Games, would you say that was when you first started to get noticed?
I think I definitely got some recognition for that, but I don't think I really was noticed until some of the bigger events. 

You won Slopestyle but now focus on pipe, what made you choose pipe over slope and was this a hard choice to make at the time and do you think your life would be different if you had picked slope over pipe?
I made the choice to compete more in pipe when I was about 17-18, I think the youth Olympic was the last slopestyle event I ever did.  I ended up leaning towards pipe for competing because it's just too fun and I love tranny. 
You won the 2017 Dew Tour Pipe and I think it's fair to say that you weren't the favourite to win that. Did you have a feeling you could win leading up to the final and were you surprised to see your final run score?
I didn't have a win in my mind at all that day; I think that's part of why it happened.  I was just super in the zone and decided to put it all out there.  I was pumped to see that score and was definitely surprised, that was my first score in the 90s at a pro event. 

There are less and less pipes throughout the world that are at a competition standard, does this make it harder for up and coming riders to get good at pipe?
I definitely think it makes it harder for young riders to make pipe riding something of consistence.
A lot of pipe riders now practice into airbags, some people say it's cheating, others are all for it. Where do you stand on this debate?
I think a lot of the progression we see now in slopestyle and halfpipe comes from airbags. It's definitely more baller to just send some shit and land it on snow but the bag makes it safer. So kind of just whatever you're feeling.
Pipe doesn't get a lot of love in snowboard magazines and videos, why do you think this is?
I don't think pipe gets a lot of love in magazines and videos because people don't appreciate how hard and dope it can be.

Do you spend much of your riding time ripping around resorts and hitting parks or do you spend the majority of your time in the pipe?
I'll be honest I really don't ride a lot of halfpipe, I like to freeride more than anything, I'm usually only in the pipe for a contest or a camp.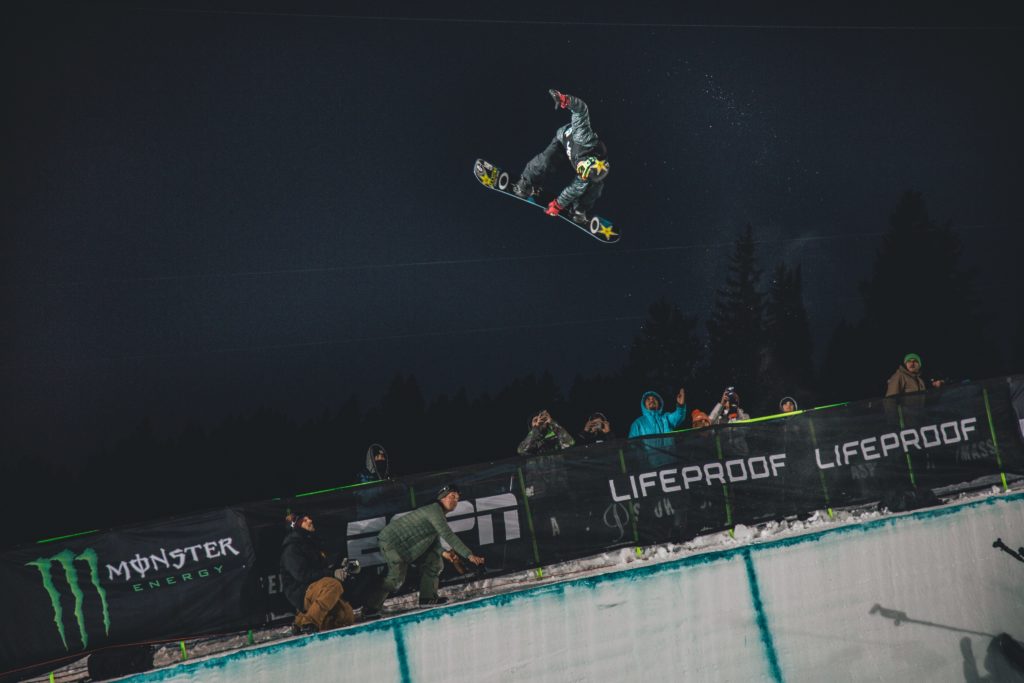 Recently we've seen a few contests offer a different pipe set up to a regular pipe, what do you make of these extended pipes and is that something you want to see continue?
I would love to see more of a creative element included in halfpipes, Dew Tour this last year, (2018) with the modified pipe set up was a game changer. So much fun for the riders and opens up a whole new opportunity for creative riding,
You are from Boulder Colorado that has a lot higher altitude than many resorts; do you think that could give you an advantage over some of your competitors?
I'm not too sure; I've lived at a high elevation my whole life.  Actually I process about 50% of the oxygen everyone else does due to my broken ass nose and my deviated septum haha. 

You can follow Jake on his instagram here
All Photos by Cole Pates