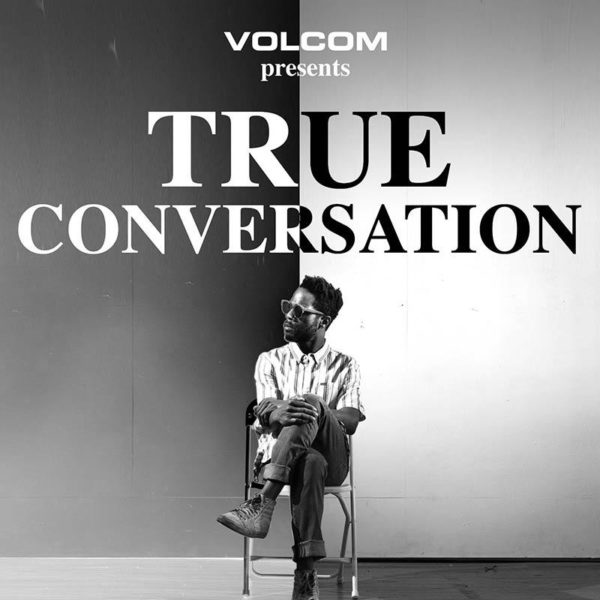 True Conversation is a brand new podcast series presented by Volcom and hosted by Fat Tony.
The guests are legit and Fat Tony will be interviewing several talents from the board sports world to discuss their experiences as Black Americans in surf, skate, snow, and adjacent subcultures. Each episode is dedicated to sharing perspectives that have generally been avoided in mainstream conversations.
In episode one, Fat Tony chats to the following:
Russell Winfield is the first Black professional snowboarder and the host of the podcast series, The Plug.
Snowboarder and actress Gabby Maiden plays the character Mick on the hit Netflix series Stranger Things.
Selema Mabena Masekela, an American television host, sports commentator, and actor, is better known as Sal because his white friends struggled with his birth name.
Gabby Maiden, Russell Winfield, and Selema Masekela are all musicians.
Subscribe to the 'True Conversation' Podcast hosted by Fat Tony, available on the following platforms: Apple Podcasts, Spotify, Stitcher, Google Podcasts, Audio Boom.