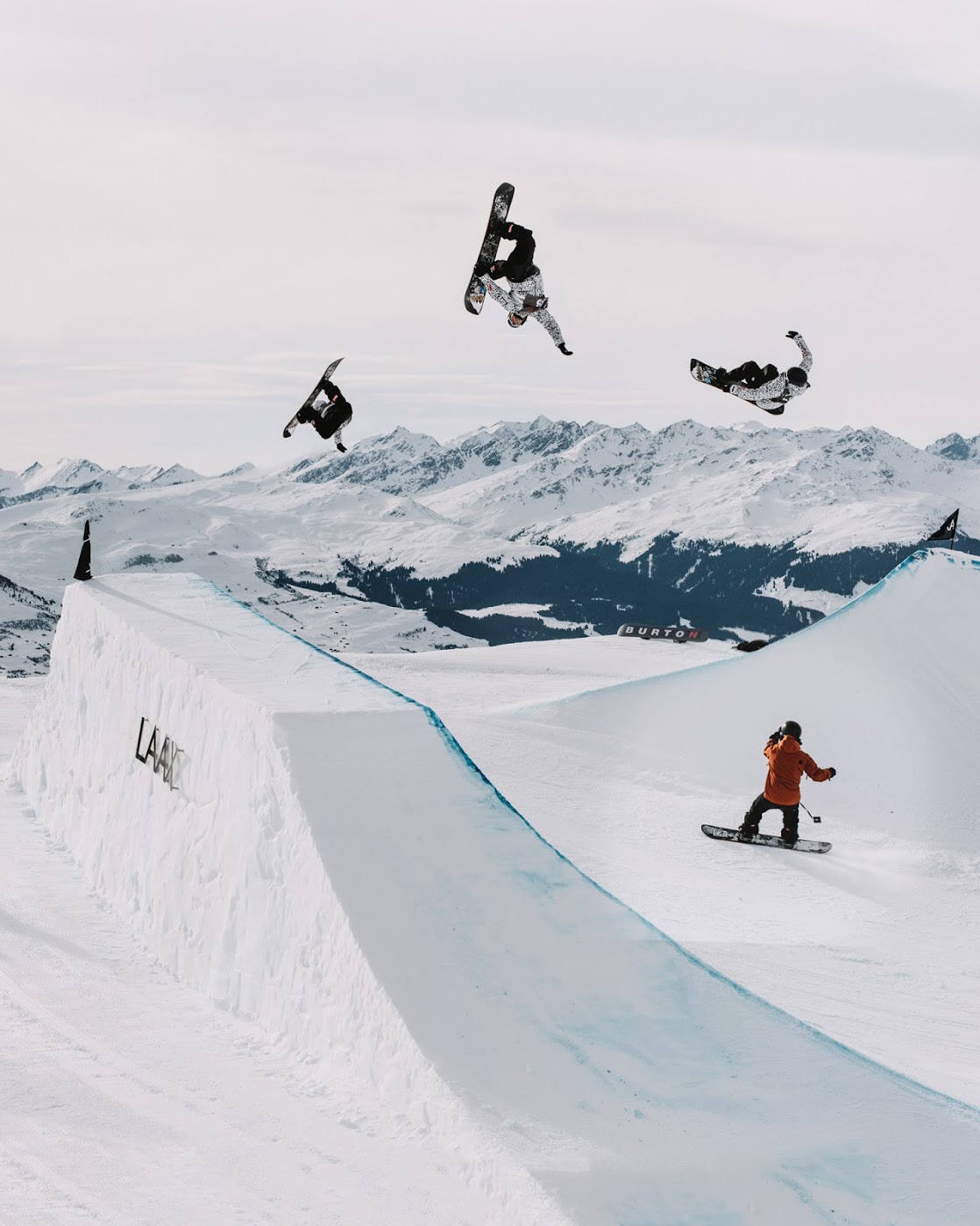 Age: 20
Sponsors: Burton, Anon, BlueTomato
Home Mountain: AbsolutPark
You have been sponsored since you were 8 years old. That's already a long career and it feels like you are still just warming up. Does it feel like the past few seasons are more serious than in the past?
Back then I was lucky enough to go snowboarding with my Dad a lot because school was pretty mellow and Oops one year later I had to study a lot, school got more serious and I wasn't able to snowboard as much as I wanted.
I always knew I want to be a pro someday but it seemed incredible for a kiddo from Germany. When I turned 12 my Dad told me about a "snowboard team" in Germany and a winter sports school where you can snowboard basically everyday. I had a perspective and that was the moment when I took it more serious and tried to get better with the help of my Dad. 1 years later I made it into the Junior National Team and everything started. It seems like a long career but I was barely Snowboarding because of school back then 🙁 but anyways the only thing that gets more serious is the fun I have while shredding. Of course I work hard for my goals but I feel like you shouldn't force anything or be too serious in snowboarding or you will lose the joy itself. And I bet that was the only reason why we all started snowboarding.

You have travelled extensively competing this season, do you enjoy to travel that much and how do you deal with that jetlag and riding?
I love traveling a lot! Of course it's exhausting sometimes but as soon as I think about my next destination I'm stoked to get there. When Jetlag is hitting, just go snowboarding! I swear when you come home after a day on the mountain you will sleep all night trough like a baby and wake up with no Jetlag 😉
What is the best trip you went on recentlyHard one, but I'd say DIYX in France with the homies during summertime. Slush, Bluebird & Party – gotta love it!
Some people love riding contests, are you one of these people and if so what do you enjoy about them the most?
Contest are fun because you get to shred with all your friends from all over the world again and if you score that's just the cherry on top, but competing was never the reason why I started snowboarding in first place. For me Contests are just chapter in my snowboarding and an opportunity to make a name for myself in snowboarding.

Would you rather film a ender video part for a big movie production or win an x games gold medal?
I'd love to do both, but if I have to go with only one it would definitely be the ender part for a big movie production!
You started out riding a few pipe contests before focussing on slope and big air, any plans to ride more pipe in the future?
I love riding Pipe but I don't like Pipe Comps and the serious Pipe training these days. I prefer doing airs, slashes, carves and tricks that you barely see in Pipe Comps anymore and I guess I should stay away from Pipe comps since my Dad got in front of me at a Pipe comp couple years back because I bailed both of my runs but he's still making fun of me 😀
Which rider do you like to rode with the most and what secrets can you share about them?
I'd say my teammates Annika, Leon & Noah. We're always having loads of fun and good times so trust me all the stories and shit we did together should better stay a secret 😉
You always have your nails painted, is that a fashion thing, something for luck or something else?
I just like to be different you know! When ur sitting at a table and look around nobody has his nails painted so why not!? 😉
If you could accomplish anything in snowboarding what would be your goal?
Being able to snowboard till I die.
Which riders do you look up to the most?
I gotta say Horgasm is one of my favorite movies of all time and I bet I still know every single word 😀 so Torstein is definitely one of those riders. If we're talking about BC it's Kazu.
Stay Crisp! Leon