View this post on Instagram
Age: 10
Home Country: Italy
Sponsors: Nitro, Volcom, Oakley, Vans
Nico Bondi was born in 2010 and has been snowboarding for more than half his live already.
His young father Fancesco also loves to ride sideways so they do it together, almost every day! I first met them in Laax 4 1/2 years ago, it was a foggy day and everyone was sitting in the cafe. I was looking out the window and saw them lapping the mini-pipe so I went out and introduced myself, then rode with them a few laps then asked if I could film a little bit. Here is a link to that video, check out the progression:
What's your favourite place to Snowboard?
My favourite places to snowboard are my home spot, Madonna di Campiglio and Laax, Switzerland.
Favourite boardsport, Skate, Snowboard or Surf?
I don't have a favourite. I like to Skate every day, Snowboard in the winter and surf in Summer!
Favourite snowboard trick?
FS 360. I learnt many new tricks last season but this is still the one that feels the best.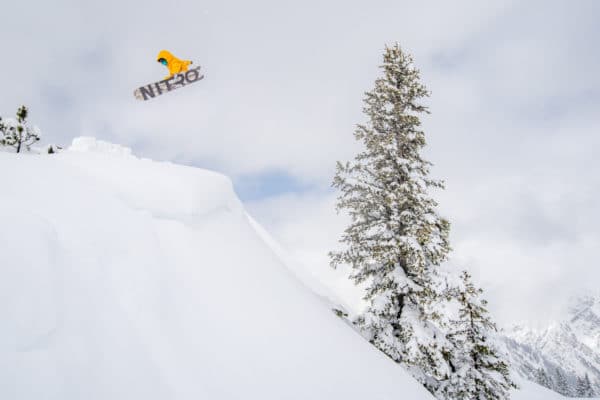 Have you got any plans for competitions in the future?
I hope to do a bunch of the competitions like every year, Italian Championships, mini Laax open etc. There are actually not very many comps that I can enter yet, I'm too young.
Who is your favorite Volcom pro to ride with?
Torgeir Bergrem because he rips, has such good style and encourages me to learn.
Do you have ambition to one day ride for Italy in the Olympics?
Yes I hope to ride for Italy in the Olympics in the future! It's a long time away yet though so in the meantime I just try to enjoy riding every day.
What is your favourite snowboard movie?
Favorite Movie is OFFLINE from Nitro, i've watched it many times.
View this post on Instagram
How do you balance school and riding?
From this year I will do home schooling and have a online Tutor. I've always been top of my class at school and enjoy the work but this way I can have more freedom to travel and ride more often.
Did you have any injuries snowboarding yet?
Yes I have many small injuries, I cut my knee with the board, broke my right arm and had a small fractured ankle but it is part of the game and doesn't make me more afraid.
Was it scary hitting that big kicker in Laax last season?
Sometimes for sure! Because I'm so small the speed is always the biggest problem for me so it really depends on the snow and wind each day if I can hit the big jumps. I do some speed checks behind someone else before hitting it. When I know I can clear the knuckle then it's not so scary, more airtime, more fun!
View this post on Instagram
Do you care about how many Instagram followers you have?
Actually I don't use Instagram much and the account is managed by my parents. Really I dont like being on the phone much or playing video games. After I come back from skating I'm pretty tired and sometimes paint but mostly just eat and sleep.
Do you have lots of fans, girls that want to talk to you?
Yes, I do!
You can follow Nico on his Instagram here

Interview, intro text and index photo: Vernon Deck