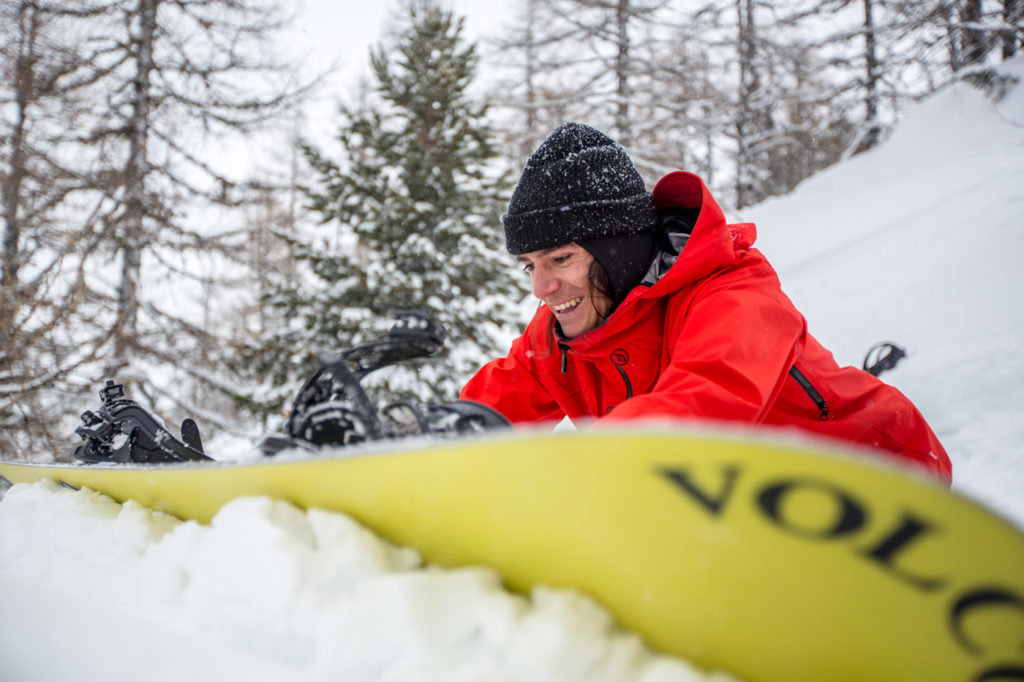 Arthur Longo is one of a handful of riders that can be labelled as a snowboarder's snowboarder. Arthur's pipe runs, broke the mould of competitive pipe riding and it's traditional spin to win mentality. His oversized and stylish runs, put him on countless podiums and paved the way for today's emphasis on style over spin. Next up, Arthur, alongside Oli Gittler, produced the immensely popular "Side Hits Euphoria" edits that officially blew up the internet and remain many riders go to edits before a day on the hill. If this wasn't enough, last season saw Longo put out a stand out part in the much-anticipated Vans Landline movie. It's fair to say, Arthur gets the pros, industry insiders and day to day riders thirsty to see more. We aren't sure what project Arthur is working on now but rest assured the end result is bound to be good. Here is Arthur's Real Talk Interview.

You have been riding for a long time, what are the major changes you have seen during your career?
I started snowboarding in the 90's. The world has changed so much since, so did snowboarding. Earlier my perception of snowboarding was based on what surrounded me and everything I could grasp from magazines and snowboard movies. It felt like a lot was going on but you could get an overview. Now everything is faster and it feels harder to have solid benchmarks. Now I also tend to see more of the industry behind the passion, it took me most of my path as a snowboarder to really open my eyes and understand how things work and exist. I'm less naïve but it makes me appreciate even more the good sides of snowboarding. But it's human nature to often think that things were better in the past and I can't help thinking that the case for snowboarding.


It's rare nowadays to have a rider that competes and also films; did you get burnt out on snowboarding after such a touch schedule?
I quit competing during the season of 2016. It's kind of a new life for me. It's something I was used to for so many years, it was really demanding but it felt good at the same time. I think, riders from my generation could do that because the level wasn't as crazy as it is now. There were moments where it was clearly too much but I rarely felt it at the time. The seasons are short in snowboarding, when you're young and you want to get after it, you don't really have a choice but to choose an intense rhythm. It's at the same time a cool and a bad thing. I wish we could snowboard more steadily.

It used to be normal for riders to both compete and put out a video part, why do you think this changed?
Because the level in contest nowadays is way more demanding. And also because the classic movie productions are gone I feel. Everything changed but I think the young folks competing still have room for personal film projects, it seems to go this way. You also don't really need to have a production anymore to make some stuff, you can just film clips, edit on a computer and upload it. The processes changed.

After a nasty slam in the pipe a few years back, we've seen you concentrate on filming more, was that the main reason you quit riding them so much?
After my injury, which was honestly not crazy at all I gave myself a few month to think whether I should stop competing or not, a conundrum I've thought about for years already. 6 months after I got hurt I went to a summer camp with the French team, rode the pipe for a few days, and knew it was over. Competing independently from the French team wasn't really an option and I had the trust from my sponsors to move on to other things. Since then I almost haven't been to a place where they had a halfpipe. I'm looking forward to get this feeling again one day.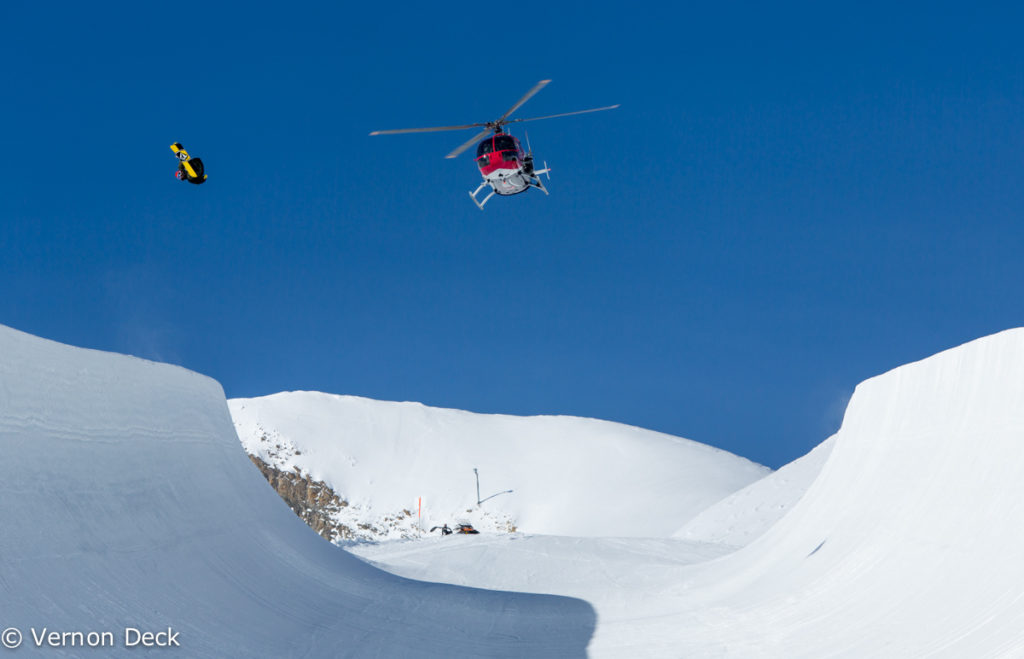 A lot of people say that The Olympics changed snowboarding and not necessarily for the better, do you see the games as an important part of snowboarding?
The first Olympics were on TV when I was 10. I didn't have an opinion, for me it was a bonus, I would see more snowboarding and I loved to watch it. Growing up with it made me accept it, but I'm generally against these kind of oversized events, even more so for snowboarding. It's a path snowboarding took a long time ago when the sport was still changing fast. I think that if snowboarders were able to get payed and make the sport grow it was thanks to all the money that these events generate so it would be kind of silly for me to talk bad about it. Knowing that skateboarding and surfing will take part of this, really amazes me, I don't get it. But these sports are probably already so deep in this model that Olympics or not Olympics doesn't make a difference. There will always be room for the purists.
Do you miss the excitement of contests?
I never think about it. For me competing was something that I had to accept for myself fully. I wasn't born a competitor at all but I really managed to adopt this attitude. Once I chose to push this away (live TV, athlete, ranking, training, team, mainstream media, coaches, federations, ITWs…) it actually felt pretty good. I'll never forget though the crazy emotions I could feel from it sometimes. Contests brought up emotions I don't really feel in any other situations.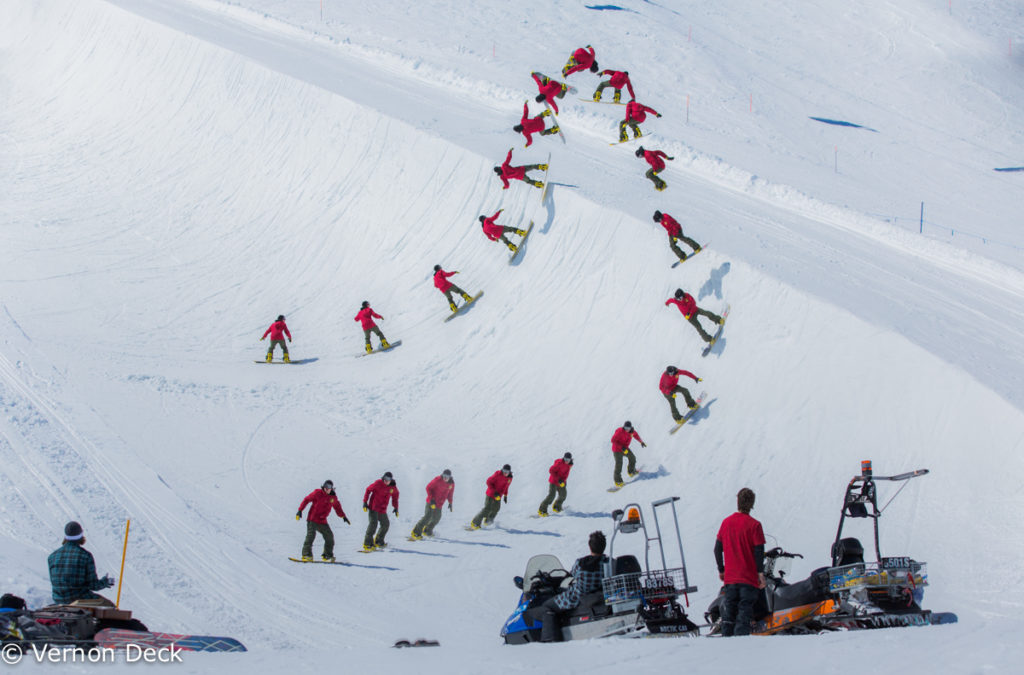 Your Side Hits Euphoria Edits was one of the best received edits in recent times, did you in vision that they would be as popular as they were and what do you think is the reason for their popularity?
It's something I wanted to do for a while, I was really excited about making it but I didn't know about how it would turn out so I didn't ask for any support to make it and we just went out and made it with my friend Oli. Maybe people liked this DIY feel. The other thing is that side hits are so much part of everyone's riding but they've never been caught on film much before. I hope kids will make more of them. The ones we made will probably feel so outdated one day.


You also had a strong part for The Vans Landline movie, how long did this part take to film and were you stoked with the result?
I spent a winter in British Columbia with Jake Price learning the process of filming sledding. There is nothing easy about it, the days when everything work out smoothly are rare. I've been to places so exotic for me, the first days I was a bit frustrated that most of the people from back home would never see and experience what was in front of my eyes. We spent some days, alone in the backcountry, pretty far out, with the best snow and terrain for ourselves. It will remain one of my most memorable winters and I loved the movie. 
You grew up riding Les Deux Alps and also Serre Chevalier, how does the French snowboard scene compare to the rest of the world?
It's hard to judge it. It feels like (and I could be wrong) a lot of French talented snowboarders didn't care about making it professionally. Back then things would have to happen naturally, if one was caring to much about being better than the others then it wasn't cool. Mentalities seemed to be different in other places. Anyway, we had everything you need to get good at riding and there was a lot of good snowboarders everywhere. Some riders like me decided to go check other places and people and some others stayed right where they were from.
I don't spend much time there anymore but it seems like there's a new generation of riders that are totally cool about being more calculated and doing what it takes to reach and stay on another level.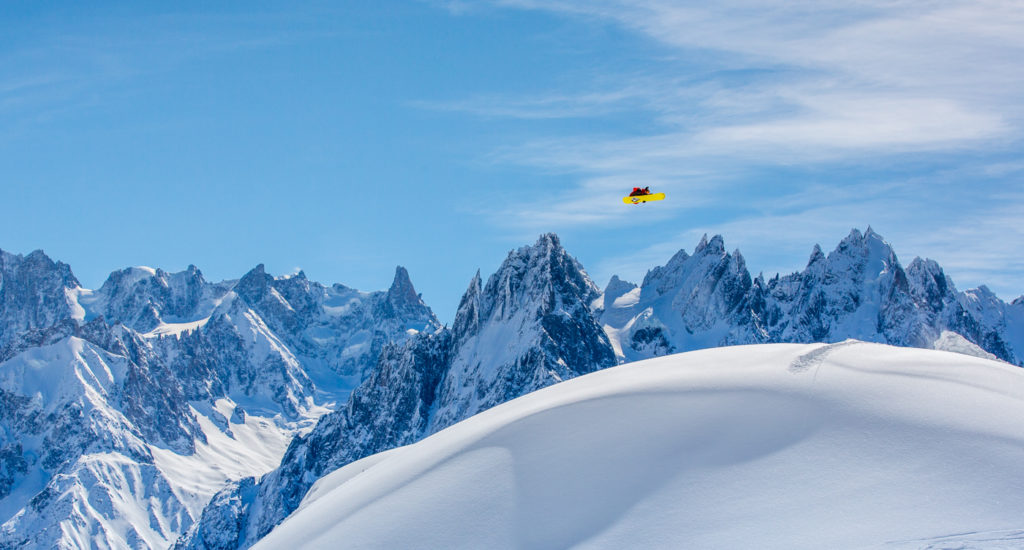 What are your plans for the current season, are you filming again and if so with who?
I hoped that my winter would be more lined up and organized for once. Anyway it feels like any other winter where things unfold as it comes. I'm involved in several projects and so are my friends, so it's always a bit of a headache to coordinate everyone. Anyway, yes I'm filming some stuff with my friends from Volcom and Vans.

Now you can focus on filming, do you think that is the ultimate goal for pro snowboarders?
It definitely could be for some people. But I think it's not made for everyone. Some days are easy and beautiful but a lot of days are tough. Everything is based on your own expectations. It's hard to draw the line between when you should be productive and when you should be just enjoying, and we quite easily fall on the side of always trying hard. It's the thing I liked the most about riding contests, when it wasn't about your contest runs you could ride a lot for yourself on the side. Personally it feels like a reward, I'm so thankful that my sponsors let me do it the way I feel.
You can follow Arthur on his Instagram here.
All photos by the talented Vernon Deck, follow his Instagram here.
Massive thanks to Jan Prokes from Volcom for making this interview happen.